West Herr Auditorium Theatre | Rochester, New York
What makes Disney's play so brilliant? Well, for starters, 95% of visitors on Trip Advisor recommend it. The set design will leave you dazed and amazed with it's enchanting appearance, and we haven't even spoken about the fancy performers and costume design. The musical will be coming to Rochester Auditorium Theatre on Sunday 16th April 2023 and it's not something to lose out on. Something this extraordinary will not be around for long and so if you don't want a regret in your life be sure to snap up your tickets before all the everybody buys theirs first.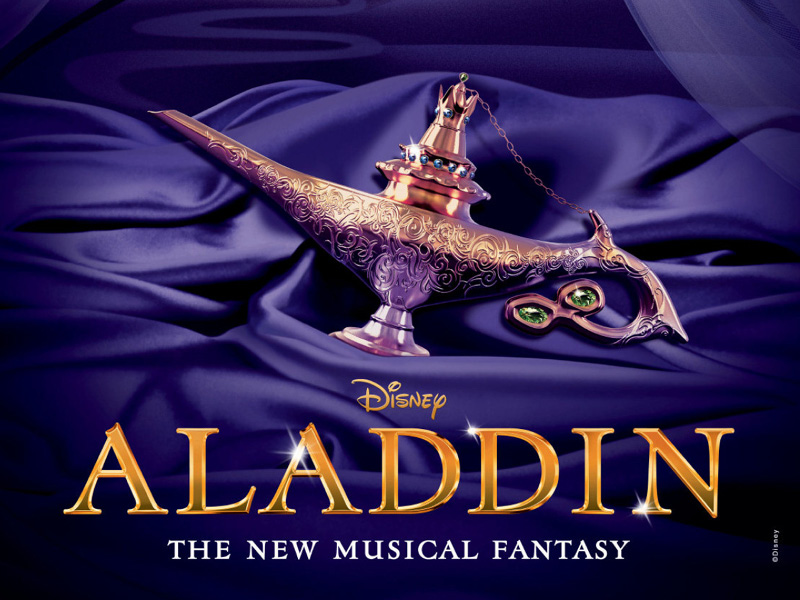 Aladdin, the play is based on the 1992 hit animated film of the same name. The narrative goes something like this. There is this wicked sorcerer disguised as the Sultan's advisor named Jafar. Jafar wants to become king but Aladdin a penniless but lovely boy finds a magic larger than life genie, and together they must save Princess Jasmine and her father.
As the narrative untangles a positive message reveals itself. The story of Aladdin teaches us to be who we are and not to conform to what others try to perceive us to be. This is why this musical is so accessible to the whole family
As a matter of fact, New York Magazines quotes it as "musical comedy wish-fulfillment!", NBC-TV quotes it as "exactly what you wish for!" and the New York Timesdescribes it as "fabulous and extravagant!".
The Disney Theatrical group has dusted all that outstanding Disney magic all over Aladdin and this is going to be a feature filled show of delightful proportions. So what are you waiting for? Buy your tickets here before they are sold out. It is not something that you want to miss out on.