Rochester Broadway Theatre League | Rochester, NY
Do you love Buddy Holly & Roy Orbison? Well this experience is about to blow you away! As the incredible Hologram show has arrived to showcase both of their iconic careers right before your eyes! Here, you'll have another chance to see two of the world's most legendary artists grace the stage, with the amazing Holographic technique – plus there will be a talented live band, to make it all seem just that much more real! Get your tickets today for Sunday 17th November 2019 – this chance may never come around again!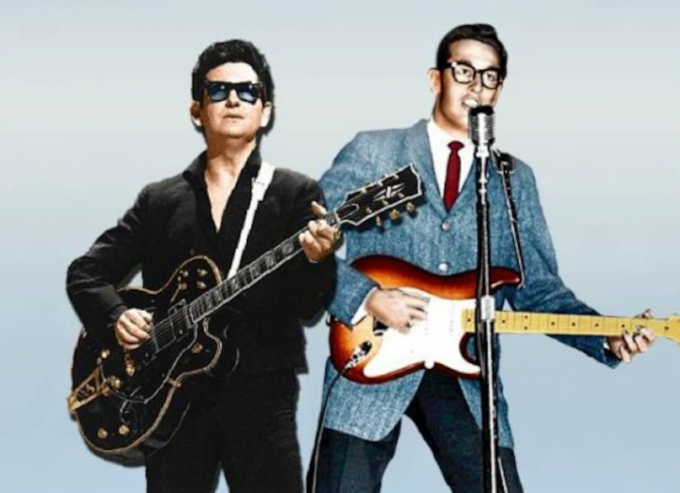 When you want to take your music appreciation to the next level, there's no better place to do it than Rochester Auditorium Theatre. That's because this second to none concert hall in beautiful Rochester New York features sound engineering and design by the brightest minds in music to deliver crisp sounds every time. GET READY FOR AN INCREDIBLE SHOW!
Roy Orbison is a legendary artist to say the least! With his long-standing career he has given to the world a wide-selection of songs with his unique vocal ability and performances throughout the decades! And of course Buddy Holly's music paved way for so many artists to take inspiration, with his iconic Rock and Roll soundscape! It's no wonder that fans of both of Roy Orbison and Buddy Holly have joined forces to create a celebration concert with the outstanding, mind blowing holographic technique so that crowds can still enjoy their impeccable music – right before their eyes!
Roy Orbison's huge catalogue of singles includes the likes of; Oh, Pretty Woman, You Got It, Only The Lonely, Crying, I Drove All Night, It's Over and In Dreams.
Buddy Holly of course was the man behind songs such as; Peggy Sue, Oh Boy!, Not Fade Away and That'll Be the Day as well as so many more!
The Rock'N'Roll Dream Tour brings both of their sensational music back to life and will take to the road across North America, Uk and Ireland! This showcase will recreate their performances with the most talented back up singers and musicians so that you can enjoy their greatest hits in this once in a lifetime experience!