Rochester Broadway Theatre League | Rochester, NY
Mean Girls will be entertaining viewers with its funny tale of hearsay, drama, wit and coolness. So, secure your places now for Wednesday 6th July 2022 at the Rochester Auditorium Theatre and ensure you are there! Eccentric Janis Sarkisian and Damian Hubbard present the audience to North Shore High, where they warn of a 'Cautionary Tale' and how the yearnings of teenagers can cause a volatile state. What will occur when newbie Cady Heron is shoved into the mayhem of North Shore High? Discover for yourself and book your seats right now for Wednesday 6th July 2022 at the Rochester Auditorium Theatre and revel in the mayhem of Mean Girls.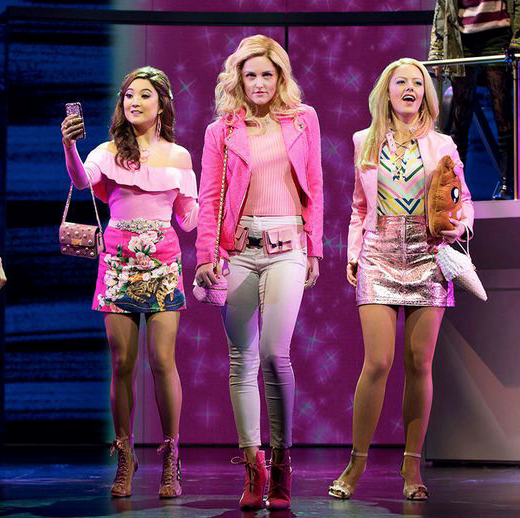 Meet the pupils of North Shore High on Wednesday 6th July 2022 at the Rochester Auditorium Theatre, Rochester, New York for the award nominated show Mean Girls. Do not miss your chance to see the story of Cady and The Plastics, so secure your seats without delay. Home-schooled Cady Heron is introduced to The Plastics – Queen Bee, Regina George and her underlings, Gretchen Wieners and Karen Smith, and her world is immediately spun upside down. Cady realises the cost of status and what is genuine friendship. Songs such as, 'A Cautionary Tale', 'Revenge Party' and 'Where Do You Belong', allow audiences to experience the times of adolescence years with their compelling words and catchy melodies. Rochester Auditorium Theatre is a 'so fetch' setting for the spectacle of Mean Girls to be enjoyed. It's gear and layout all contribute to make a theatre that not only perfectly presents the production, but also delivers spectators a comfortable time with its onsite and close by facilities. Rochester, New York is a friendly place to dine out in with great restaurants and bars, car parking facilities, public transport and hotels. Do not forget Wednesday 6th July 2022 for a story of teenage crisis with Mean Girls at the Rochester Auditorium Theatre and grab your seats before they are all gone.