Rochester Auditorium Theatre | Rochester, New York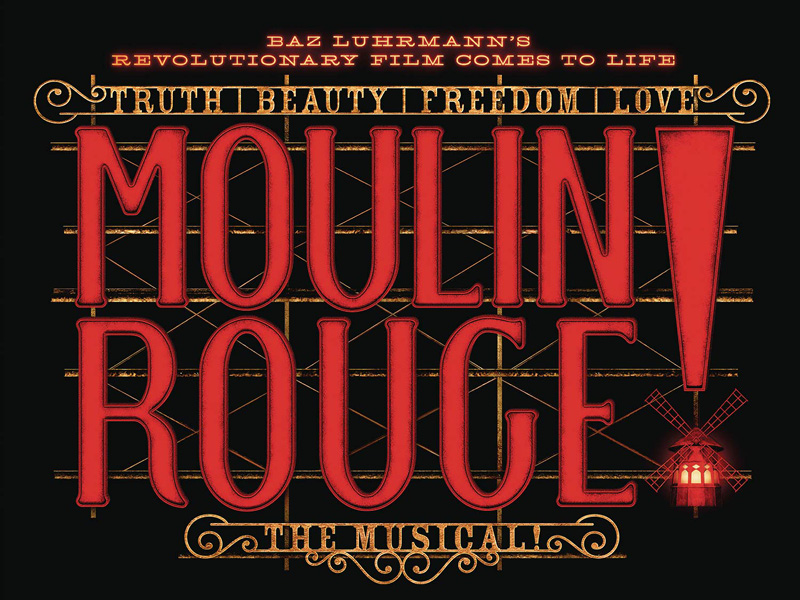 Pop the champagne and step into a realm filled with passion, grandeur, glamour, and GLORY! Clear the path as Moulin Rouge! The Musical soars to the Rochester Auditorium Theatre on Friday 10th November 2023! Set in a world where aristocracy and bohemia reign, brace yourself to experience the spectacular story that transports you back to the 1890s in the Montmartre Quarter of Paris. Directed by Alex Timbers and written by John Logan, this Broadway classic has won MANY Tony awards, including "Best Musical," "Best Actor," and a multitude of other technical titles! This fall, everyone's invited to watch Baz Luhrmann's musical extravaganza come to life on stage in this theatrical celebration of beauty, freedom, truth, and above all - LOVE! Spread the word and let all your friends join as you enjoy the award-winning musical at the prestigious Rochester Auditorium Theatre stage situated in the captivating city of Rochester, New York this fall. Don't hesitate now! Grab those group-friendly seats and get your November tickets today!
"Euphoric. Awe-inspiring. Indulgent delights are abundant in this stunning musical. In Moulin Rouge, life is beautiful" - The New York Times.
Moulin Rouge! the Musical is performing live this season at the amazing Rochester Auditorium Theatre on Friday 10th November 2023!
John Cardoza, best known for starring in The Notebook, The Karate Kid - The Musical, and Jagged Little Pill, will embrace the role of Christian in the North American trek. Cardoza will co-star with Courtney Reed, reprising the role of Satine, Austin Durant as Harold Zidler, Nick Rashad Burroughs as Toulouse-Lautrec, Andrew Brewer as The Duke of Monroth, Libby Lloyd as Nini, and Gabe Martínez as Santiago.
Moulin Rouge! is directed by Tony Award winner Alex Timbers with music direction and orchestrations by Justin Levine, and choreography by Sonya Tayeh. The story is written by John Logan, whose previous Broadway work includes the critically acclaimed production of Red and Sting's The Last Ship.
The drama is set in approximately the turn of the 20th century during a period known as La Belle Époque in Paris, France's bohemian paradise in Montmartre. The story centers upon Christian, a young American composer and writer who has just arrived in Paris in search of motivation. He discovers it in Satine, a captivating courtesan who works as "the sparkling diamond" at the infamous Moulin Rouge nightclub.
"At the end of the 19th century, when our hopeless romantic lead walks through Montmartre for the first time, all he can see is 'dazzling chaos'. That's what this raucous new production of Moulin Rouge! exudes in spades," the Guardian writes. There is a lot to like about the vibrant energy throughout, it's happily queerer than the film, and the well-known songs really are amazing."
The Musical for New York Theatre Guide, announces Moulin Rouge is universally acclaimed as a show that has it all. "It's not just 70 SONGS that are rolled into one show, but also a canvas of SPECTACLE and emotion that isn't just a floorshow but left me floored with its sublime artistry!"
In the style of the iconic Moulin Rouge in Paris, the Moulin Rouge club you will experience in person at the majestic Rochester Auditorium Theatre is a creation of theatrical imagination. Reserve your passes now and get ready for an awe-inspiring night of glamour, song, and captivating performances!