West Herr Auditorium Theatre | Rochester, New York
If you have ever wished to see Hozier live on stage, then you are in for a treat! Because Rochester Auditorium Theatre in Rochester is proud to host this supreme talent on Sunday 10th November 2019. Hozier has an incredible reputation for his outstanding performances where ever he goes as he brings all of his biggest, most epic songs to date! Fans can't wait for this exciting show – making Rochester Auditorium the place to be this concert season! Book your tickets for the night of your life!!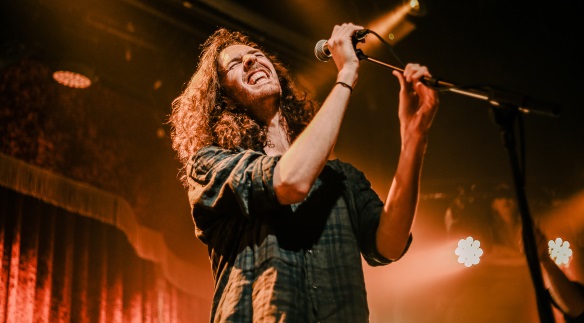 Are you a fan of Hozier? If yes, we have exciting news for you – Hozier will be performing live at Rochester on Sunday 10th November 2019! Book your place at Rochester Auditorium Theatre this November and we guarantee you'll become one! Thousands of fans all over the world are talking about the great atmosphere at their concerts for months after they saw them live. Many go as far as to describe it as a once-in-a-lifetime experience.
Starting off in humble beginnings, Hozier grew up in a family that was highly musical and inspired his career choice from an early age, as they played blues music around him in his hometown in Bray, Ireland. This start in life inspired him to realise that making music was a passion of his and so it's no wonder that Hozier quickly realised that would be his preferred career path!
Since he began playing and performing, he has quickly become a household name for any music lover as his intense talent is obvious to the masses! With his breakthrough single "Take Me To Church" – Hozier was put on the map and gained an enormous following from fans all over the planet, this heart warming success transformed his world as he knew it and soon, he was touring non-stop and playing some of the biggest stages.
Take Me To Church certified multi-platinum in several countries, including the US, the UK, and Canada. As well as hitting the number 3 spot on the US Billboard charts! The single also gained success at number two in the UK! Following the incredible triumph from Take Me To Church, Hozier's studio album was a major success as it certified not one, not two, but an impressive six times platinum in Ireland alone and a multi-platinum credit in other countries also! The song became the talk of the town, with a Grammy Award nomination and wins across the board, Hozier was all of a sudden the main artist to watch!
With his impeccable releases, it's no wonder that so many travel for miles to catch him on the live stage, this is your time, grab the opportunity today and see Hozier LIVE at Rochester Auditorium this coming November!